How to use SoftEther on Windows
Now we will connect VPN by using SoftEther. We just need 2 things, that is,
1.SoftEther Client (download)
2.SoftEther Account, you can get it free from www.vpnjantit.com. If You don't have it yet, You can go to How To Create SoftEther Account
Now we go to first step
1. Install SoftEther Client. Double click SoftEther Client installation file. Then click Next.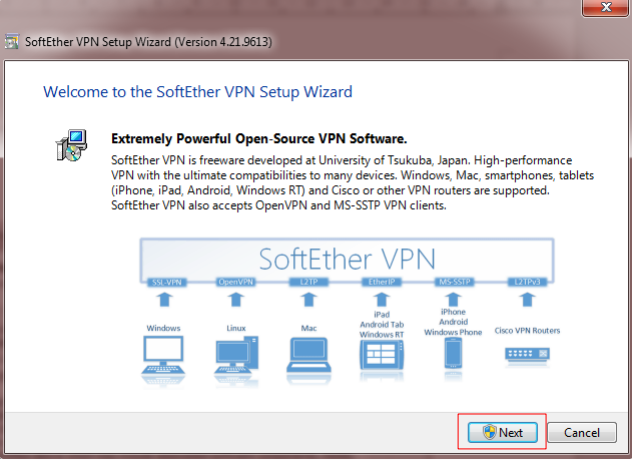 2.Choose SoftEther VPN Client then click Next until finish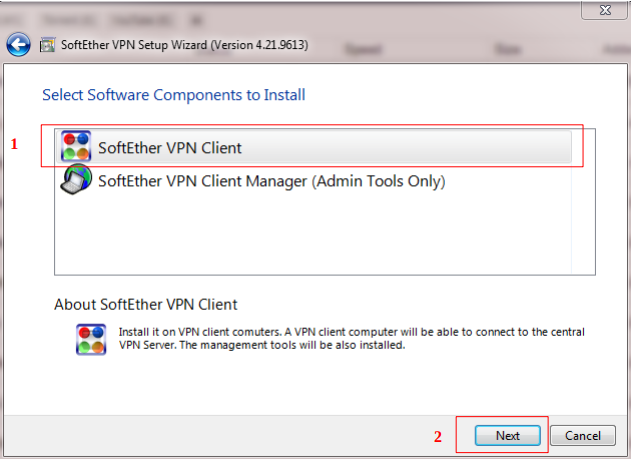 3. Create Virtual Network Adapter. Click on Virtual Adapter, then click New Virtual Network Adapter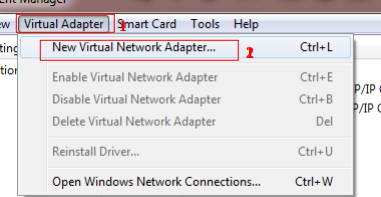 4. Fill Virtual Network Adapter Name form freely, then click OK.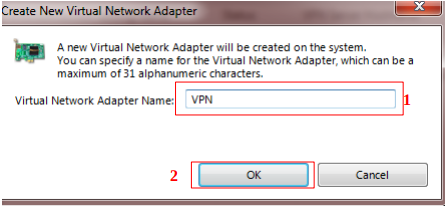 5.Next step, open SoftEther VPN Client Manager, double click Add VPN Connection

6. Fill Setting Name from freely, then fill Host Name, Port Number, Virtual Hub Name, User Name and Password, same with VPN SoftEther account which has been created before. After that, on Proxy Type choose Direct TCP/IP… and click OK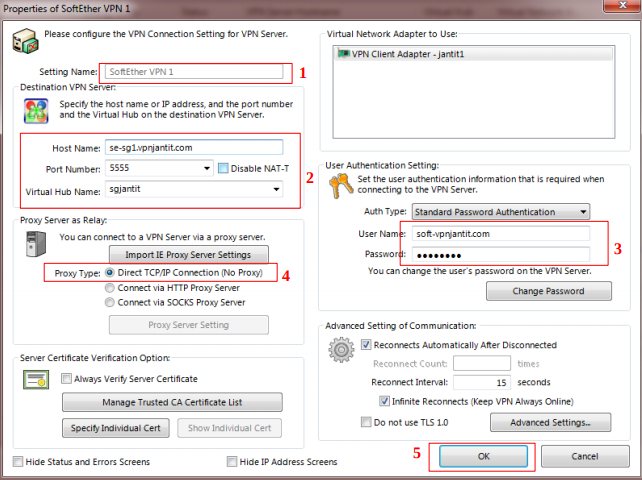 7. Next, Right Click VPN Profile which created before, then choose Connect

6.If Success, it will look like this picture below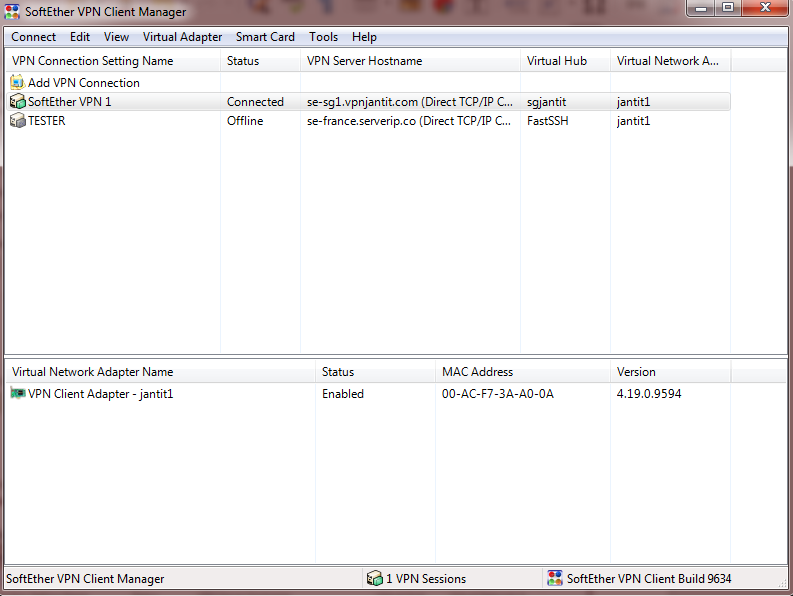 7. Congratuliaton!!!You have successfully using VPN with SoftEther (Server location in Singapore)